Volunteers Week 1st - 7th June 2021
1st June 2021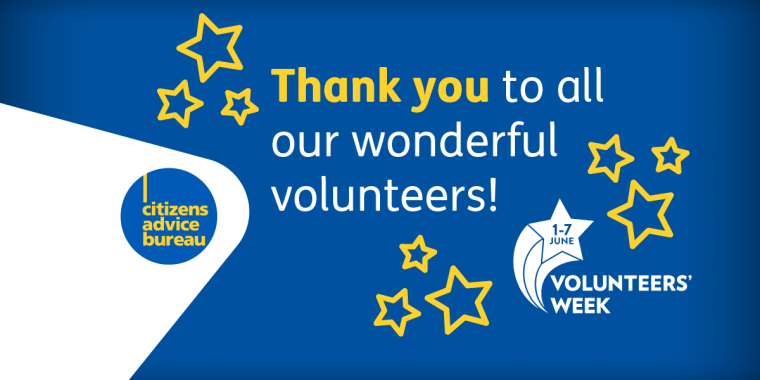 Inverness Badenoch and Strathspey Citizens Advice Bureau is celebrating Volunteers week and would like to say a huge thank you to all our dedicated volunteers.
During an exceptionally difficult year, some of our volunteers have continued to give up their time in order to make a difference to the lives of others in their local community. We are thankful for their committment and appreicate both those who have continued to provide services and those who have been unable to volunteer because of the pandemic. We look forward to seeing everyone back again soon.
Our volunteers hold a number of key roles within the bureau including administrator, general adviser, receptionist and trustee as well as social policy and campaigning positions. Their individual and collective contribution is vital to enable us to provide our full range of services and we couldn't do it without them.
As the C-19 pandemic continues demand for our services has increased and we desperately need more volunteers to join the team. If you would like to know more about the opportunities available and if you are looking for a new challenge (no experience is necessary as full training will be given) please e-mail: volunteer@invernesscab.org