Money Advice Matters Campaign
31st May 2021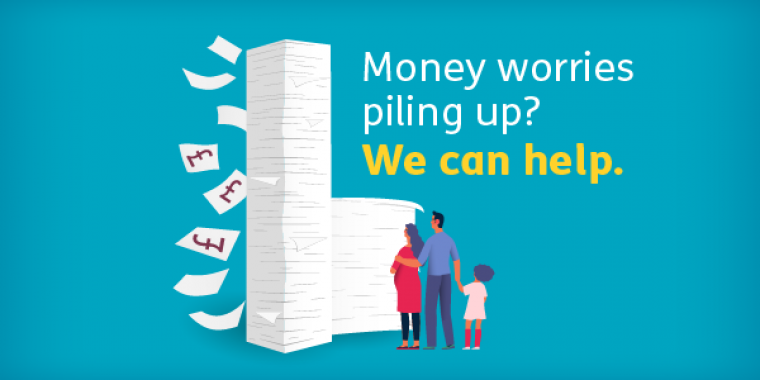 The Citizens Advice network across Scotland is running a 'Money Advice Matters' campaign, from 1st to 11th June 2021. Our campaign is particularly important as the economic impact of the pandemic is expected to worsen later in the year.
Financial problems are very common and can be caused by a trigger event such as a job loss, illness, relationship breakdown, bereavement or reduced income such as when government measures put in place last year to help people through the pandemic like furlough, Universal Credit increase, and various payment support measures come to an end.
Our network research has shown that over half of all people who sought debt advice from a Scottish CAB during the pandemic wish they had done so sooner.
Your local bureau can help by putting on hold creditor demands for payment, negotiating better re-payment schedules, giving advice on various options for paying bills, dealing with arrears and tackling debt. We can also do an income maximisation benefit check to make sure you are getting all the income available to you plus we can advise on other ways to reduce your outgoings.
Whatever the cause of your financial worries now or in the future, be it unmanageable bills, arrears or debt you are struggling to pay it is important to tackle the issues early and also to remember you are not alone. Help is available.
You can also check out our online advice at cas.org.uk/money-advice-matters or self-help tools including moneymap.scot which provides useful signposting to sites that will enable you to boost your income and make savings.
https://www.citizensadvice.org.uk/scotland/debt-and-money/help-with-debt/