Fair Delivery Charges Campaign
1st December 2020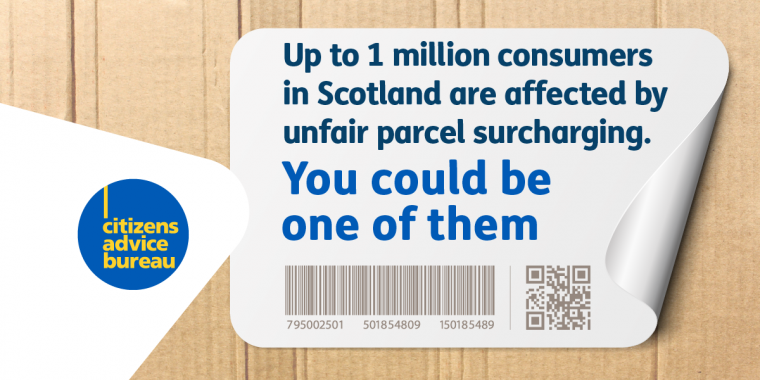 We are launching our Fair Delivery Charges campaign this week.
Research by Citizens Advice Scotland has found that up to one million Scottish consumers may be affected by parcel surcharging paying unfair and high prices for delivery of items ordered online. The issue often affects anyone ordering goods to be delivered North of the central belt with the Highlands and Islands especially affected.
Over the next few months we will be working to raise awareness of unfair delivery charges in the Highlands. If you think you have been affected by unfair delivery charges and would like help you can get in touch with us on (01463) 237664 or via e-mail to: ibscab1@gmail.com.
You can also use the Scottish Government's postcode delivery comparison tool which allows you to compare delivery rates in your area to get the best deal; https://fairdeliveries.scot/explore-your-postcode
For more information visit:
https://www.cas.org.uk/publications/postcode-penalty
https://www.gov.scot/news/fairer-deliveries-for-all/